AT&T Cell Phone Plans Provider
AT&T Has A Number Of Specials
Unlimited Your Way℠
It's now easy to choose the perfect unlimited plan for each member of your family. Please choose the line number that suits the needs of your family. Remember that you will get a better price when you sign up for multiple lines. The quantity selection won't take too much of your time with the slider design on the supplier's official website. The provider also offers different plans in accordance with the requirements and desires of each user, including plans for children. In addition, you can also choose a suitable phone for yourself to enjoy your plan.
The price of AT&T UNLIMITED STARTER is the lowest compared to the other 2 plans, only $65 for 1 line. When registering 5 lines, customers will get a discount of 30 dollars per line. If you want to use AT&T UNLIMITED ELITE - the only plan that includes HBO Max™ + 5G, you have to pay $85 for 1 line. For 5 lines, the price will be nearly halved, to only $45 per line. Prices and conditions of use mentioned in this article are for reference only at the time of publishing.
Here are some important details of each plan that you should know.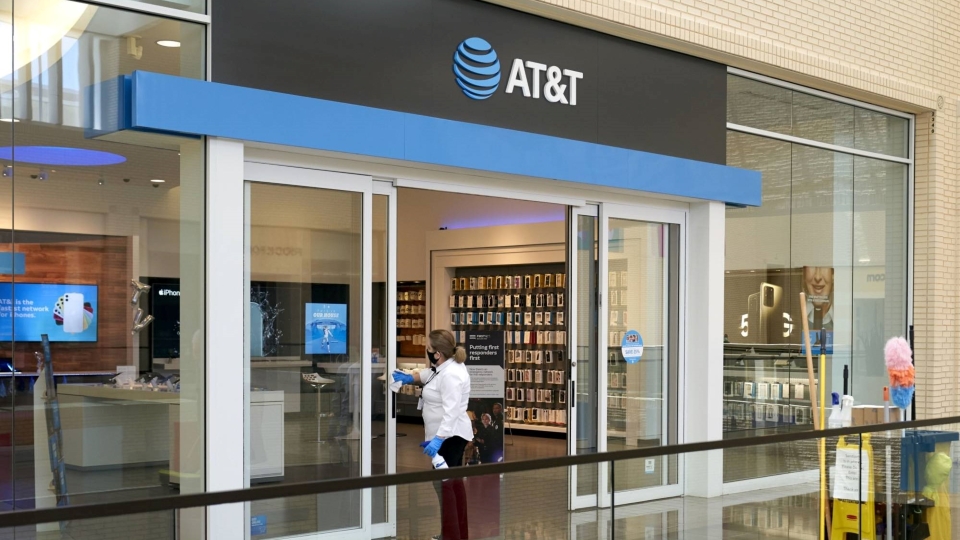 AT&T cell phone plans provider adn wireless carrier
AT&T UNLIMITED STARTER: 5G included
With this plan, users can call, text, and use unlimited data. However, if the network is busy, please understand because AT&T may temporarily slow down data rates. You also get global 5G access to use data at the highest speeds available today. In Mexico and Canada, voice calls, texting, and data are completely unlimited and free. 2G off-network data rates may be applied by providers in these two countries.
From the United States, you can ask friends, relatives abroad, or anywhere with unlimited messages. This policy applies to more than 120 countries. So enjoy it.
AT&T UNLIMITED STARTER always protects you with standard mobile security. It includes spam and phishing call blocking. This helps you avoid risks that are beyond the control of cybersecurity and provides a better phone experience. You will also save time by many calls from anonymous people.
Finally, customers can stream with standard definitions when subscribing to this plan.
AT&T UNLIMITED EXTRA: 5G included
Including all the features of AT&T UNLIMITED STARTER, AT&T UNLIMITED EXTRA also comes with an additional 50GB of Premium Data - which gives customers quick access. This is also enough data for you to use comfortably for 1 month, even for data-intensive purposes such as watching movies, playing games,... In addition, this plan also provides an additional 15GB Hotspot data per line per month to be able to stream mobile data to people around. In general, this plan is considered quite suitable for people with average consumption needs. Security is also upgraded to a high level using the most advanced features Caller ID, identity monitoring, and more.
AT&T UNLIMITED ELITE: HBO Max™ + 5G included
AT&T UNLIMITED ELITE is the only feature with High-definition streaming, HBO Max™. Compared to AT&T UNLIMITED EXTRA, AT&T UNLIMITED ELITE has 50GB of Premium Data and 15GB of Hotspot data per line per month. This is a great package for working people and young people who need to use a large amount of data at high speed to ensure stability during use. Especially, you can get $10 off each line per month thanks to Signature Program members policy.
AT&T plans and other information will also be updated in the following articles. We hope you find this information useful. Thanks!
Is AT&T the dominant provider of wireless and cell phone service?
Always on top
AT&T Inc. is a parent company of an American multinational corporation. AT&T is registered in Delaware. However, AT&T's headquarters is located at Whitacre Tower in Downtown Dallas, Texas.
AT&T is recognized as the largest telecommunications company in the world. Moreover, it is the second-largest mobile phone service provider. In the Fortune 500 ranking of the largest US corporations in 2020, with revenue of $181 billion, AT&T is in the top 10.
The company began its history in St. Louis in 1878. AT&T was founded as the American County Telegraph Company. Later, AT&T expanded service to Arkansas, Kansas, Oklahoma, and Texas. AT&T became the Southwestern Bell Telephone Company through a series of mergers in 1920. Through many changes, AT&T still thrived in the telecommunications and cellular markets. And one thing, in particular, AT&T had a monopoly on telephone service in the United States for most of the 20th century.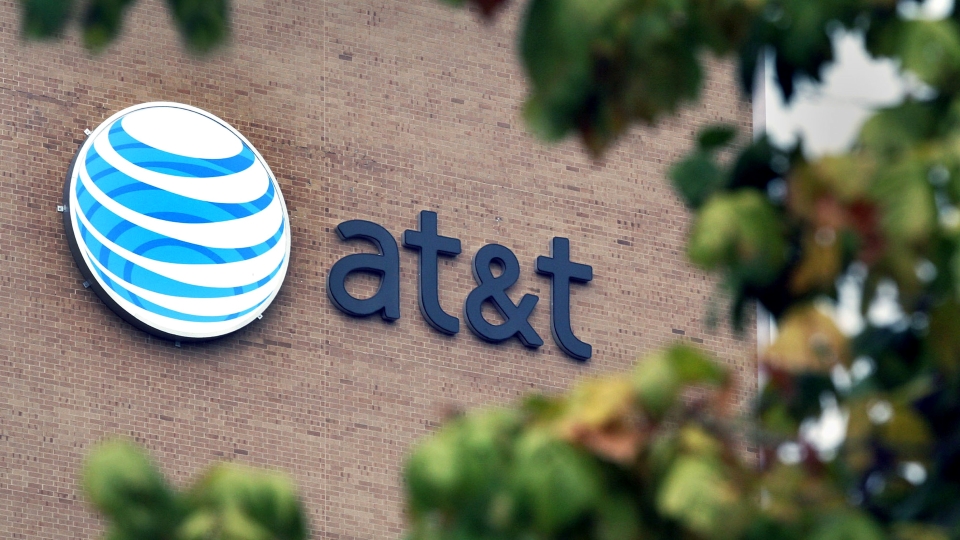 AT&T one of the most popular name in the international telecommunication industry
Constantly evolving
Within two months at the end of 2014, AT&T acquired Mexican mobile carrier Iusacell and NII Holdings' Mexican wireless business. They later merged the two companies to create AT&T Mexico.
To create AT&T Entertainment, AT&T bought DirecTV for $48.5 billion in July 2015. The company then announced a plan that was relatively profitable for their business. It was to unify its existing IPTV and home Internet brands with DirecTV.
To increase its media holdings, AT&T agreed to purchase Time Warner for $108.7 billion on October 22, 2016.
AT&T not only captures market share but also actively collects shares of companies in the same industry. It owns about 2% of the Lionsgate entertainment company, which is based in Canada.
On July 13, 2017, it was announced that a cloud-based DVR streaming service would be introduced by AT&T. U-Verse will be added soon as part of efforts to create a unified platform across DirecTV and its DirecTV Now streaming service. In October 2018, multiple sources reported that the company would launch the HBO Max service in 2019. However, the release date was later pushed back to May 2020.
A new cable-like service for distribution over AT&T's network (or a competitor's broadband network) is planned. The above information was reported in many newspapers on September 12, 2017.
AT&T was named the largest telecommunications company in the world as of 2017. AT&T also provides mobile phone services as the largest provider. They are also the largest landline service provider in the United States.
On March 7, 2018, through its IPO, AT&T intends to sell a minority stake in DirecTV Latin America. They then created Vrio Corp - a new holding company for those assets. However, due to market conditions at the time, AT&T canceled the IPO just a day before Vrio went public, on April 18.
At this time, AT&T has approved many agreements related to organizational structure, capital, products, operating processes, ... including the acquisition of Time Warner for $ 85 billion. Despite the DOJ's containment of the merger for competitive reasons, AT&T completed the acquisition on June 15, 2018. Warner Bros TV and movie studios are among the key assets that Warner Bros. AT&T obtains upon the transfer of assets. AT&T begins to reorganize into four main units: WarnerMedia, Communications, AT&T Mobility, and AT&T Latin America.
By 2019, to develop connected health-related mobile devices to support inpatient care, AT&T has successfully developed partnerships with healthcare providers. strong. The telemetry device that monitors the patient's readings is one of the main products.
Activist investor Elliott Management disclosed that it purchased $3.2 billion worth of AT&T stock in September 2019 with a return of 1.2% on equity. This action prompted the company to divest its assets and improve its stock value. Due to the Covid-19 pandemic, in January 2021, AT&T announced that it was planning to reduce its workforce in Slovakia. So about 300 jobs could be affected. However, this number is not significant compared to businesses facing bankruptcy.